The Alpha Conference 2023 Serve Team
January 26 @ 8:00 am

-

January 27 @ 6:00 pm

UTC-4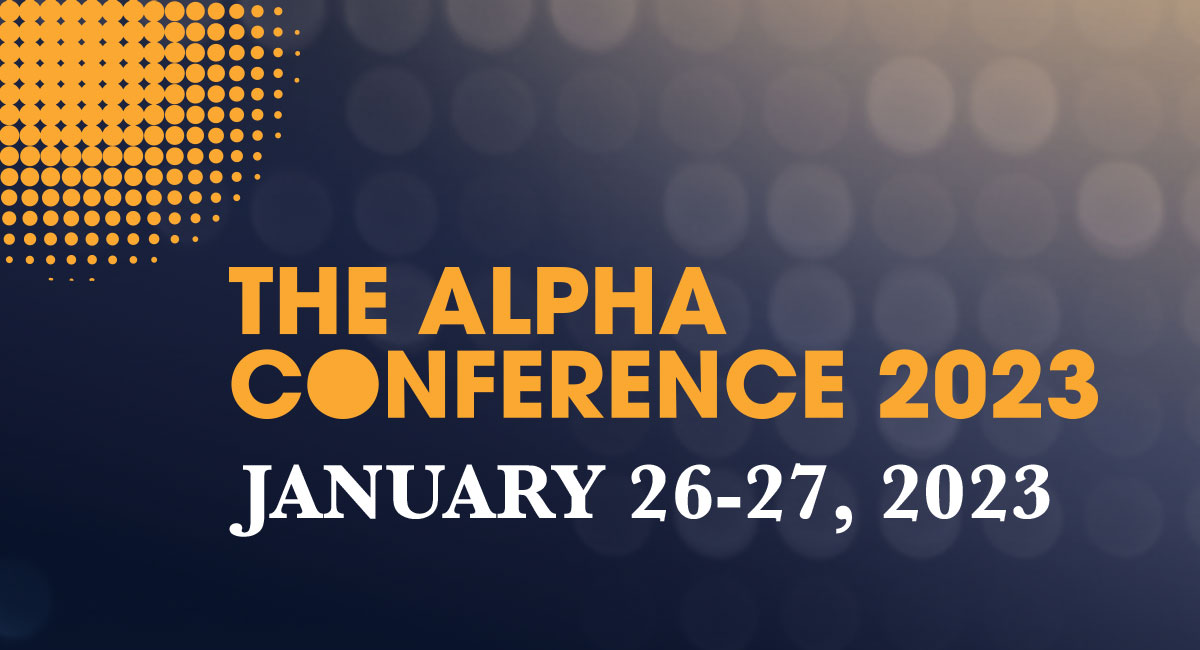 The Alpha Conference 2023 Serve Team
Thursday, Jan 26, 2023 8:00 AM – Friday, Jan 27, 2023 6:00 PM EST
JOIN THE ALPHA CONFERENCE SERVE TEAMWe're looking for friendly faces to partner with us in extending hospitality in every aspect to make our conference guests feel welcomed. From serving as a door host to assisting with facility needs to preparing snacks, we believe everyone has a unique place to serve and gifts to share! If you like working behind the scenes, bringing smiles to the faces of others, and helping to prepare the way for people to experience God's presence, you belong on our Serve Team.
---
DETAILS
Register early. A limited amount of spots have been made available for The Alpha Conference Serve Team on a first-come, first-serve basis.  As part of The Alpha Conference Serve Team, you'll receive access to the conference at no charge as our thanks to you.
To Volunteer, you will need to be able to:
Serve at least 50% of the conference in a variety of capacities. Serving blocks are 6 hours in length and you are free to attend any sessions outside of your serving time.
Attend a mandatory pre-conference kick-off meeting at 8:00am on Thursday, January 26, 2023 before moving into your assigned area.
---
SERVING SCHEDULE
When you register, please select the serve times you prefer in order from preferred to least preferred. We will do our best to accommodate your selections on a first-come, first-served basis but cannot guarantee that everyone will be assigned their top two selections. One month prior to the conference, Kim Querubin will contact you with details regarding your scheduled time to serve.
Time slots for serving will be as follows:
Thursday, January 26 9:00 AM – 3:00 PM
Thursday, January 26 3:00 PM – 9:00 PM
Friday, January 27 6:00 AM – 12:00 PM
Friday, January 27 12:00 PM – 6:00 PM
Thanks so much for partnering with us!