Facilitator Notebook
The Facilitator Notebook was designed to help leaders and volunteers as a guideline and reference tool. Although as each institution is different and thus to some degree your course will be different from others, there are some components of the Alpha Course that we call Alpha DNA, which should be consistent among all courses. Over time a truly successful course will contain many different changes, but this notebook will give you the inside steps/guidelines to have a blessed experience running the Alpha course. Our vision is to share the gospel with inmates, and to train them to share the gospel with others.
---
Running the Course
The following is a plan and worksheet to help you get started with the steps you need to prepare for your Alpha course, plan your course, and promote your course.
Issues to Consider will help answer questions about working in and with the prison/jail facilities.
Alpha Course Certificates are a wonderful way to document and reward the participants.
---
Main Courses and Life Skill Courses
Course 1
The Alpha Film Series
The film series features inspiring stories and interviews from around the world including Canada, the United Kingdom, France, Hong Kong, Israel, Kenya and Chile. Presented by Nicky Gumbel, Gemma Hunt and Toby Flint, each episode explores a different aspect of the Christian faith.
The series has fifteen sessions (30 minutes each, and intoduction to the Alpha weekend and sessions on how to lead an Alpha small group and how to lead a prayer ministry. Each DVD includes both English and Spanish audio and English subtitles.
Download the weekly handouts for your guest.
Course 2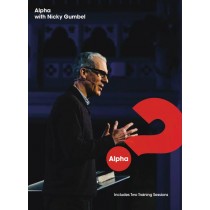 Alpha with Nicky Gumbel
Alpha pioneer Nicky Gumbel delivers a complete set of 29-minute Alpha talks for a new generation. Filmed live at HTB, London, this much-awaited DVD will provide the definitive version of Alpha talks for tens of thousands of churches and all denominations around the world.
Nicky is the author of many bestselling books including Questions of Life
Course 3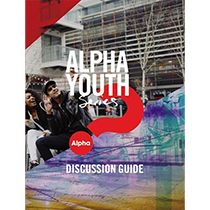 Alpha Youth Film Series
For the first time ever, Alpha has customized the talks for teenagers and young people. It's presenting the gospel in a clear, interactive and fun way, and bridges the gap between thousand of unchurched youth and the message of Jesus. Ben and Jason take with course on an adventure. Your guest will be inspired and want to join into the conversations where they can be heard, respected and loved. Keep one ear to the guest and the other to Jesus.
Lifeskill Courses for continued training include:
Life Worth Living , base on the book of Philippians; The Jesus Lifestyle, engages on a closer look at the Sermon on the Mount; Money Course, Prayer Course Addiction Recovery Course, Marriage and Parenting Courses, and Depression Course. Contact our team if you're interested in any of these extra courses.
---
Peer to Peer Program
Peer to Peer program is for inmate that have taken the Alpha course and been involved in previous courses as a helper or table leader. This is a new era for Alpha in prisons, as it has always been lead by outside volunteers. Inmates will be setting the example for other inmates across the nation. They can step up to being a Peer Facilitator. Below is the Peer to Peer manual and training PowerPoint to help guide them as they will become the Peer Leaders for the Alpha course. If you would like a large group to be trained, contact our team.
---
---