Alpha Online
Running Alpha online allows guests to join the conversation from wherever they are—across town, across the country, or around the world.
Sharing Hope
With a global pandemic came a culture-shifting, generation-shaping opportunity. A disruptive and painful moment in history has brought about one of the biggest opportunities of our lifetime to share the love of Jesus. As people continue to adjust to new realities, they have renewed questions and need a space to wrestle with the big questions of life. Moving Alpha into the online space has given many the chance to connect with others and discover a relationship with Jesus. Watch just how Alpha Online has been changing lives.
The three ingredients of Alpha:
Connection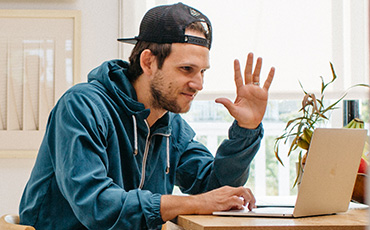 We are wired for connection. Whether it's a group of friends gathered around a kitchen table or a quick online catch-up, times of connecting are important. People long to be seen and heard. Alpha helps create a space for meaningful connection. Whether in person or online, all sessions start with a time of connection to relax and build friendships.
Content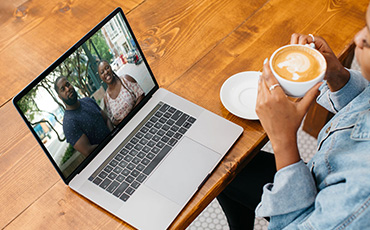 The Alpha talks are designed to engage people from all walks of life and inspire conversation. They explore the big issues of life and faith and unpack the basics of Christian belief, addressing questions like "Who is Jesus?", "Why and how do I pray?" and "How does God guide us?"
Conversation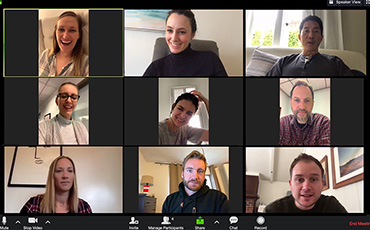 One of the most important parts of any Alpha is the chance to share thoughts and ideas on the topic in a small group format. Guests hear from others and contribute their own honest perspective in a judgment-free environment.
Encountering Jesus Online
Justin's Story
Running Alpha virtually has lowered the barriers to attending Alpha—whether for those who might want to attend but are homebound, parents who have no babysitter, or for people who otherwise wouldn't feel comfortable stepping inside a church building. Watch Justin's story to see how a simple invitation to Alpha brought him into a relationship with Jesus and out of homelessness.
The Complete Guide to Alpha Online
Everything you need to run a successful online Alpha is available in this guide. Register your course in MyAlpha to get it free now and begin praying, planning and preparing for your online Alpha.