Get Started
Getting started with Alpha is easy. Simply create an account, register a course in MyAlpha, and you'll gain access to the Alpha learning center, planning tools, team training, and more. MyAlpha is a free resource to support you through your entire Alpha experience.
Learn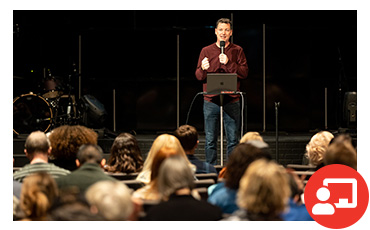 Alpha Best Practices
The Alpha seven best practices are key elements that, if implemented well, will set you on the path to a successful Alpha. When we talk with churches and ministries that use Alpha effectively, time and again we hear the key to success are these elements: prayer, evangelistic positioning, team training, hospitality, Alpha talks, open discussion, and the Alpha weekend away.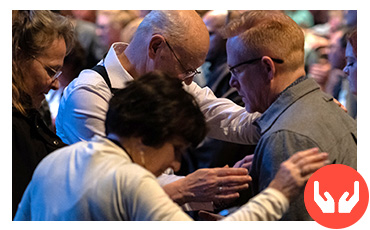 Start Praying
One of the unique elements of Alpha is its consistent focus on prayer. Have a prayer team that prays behind the scenes. Expect each team member to pray for the guests daily during the entire Alpha experience. If we don't enlist God, our efforts will not bear fruit. This is a movement of the Spirit that we get to be a part of.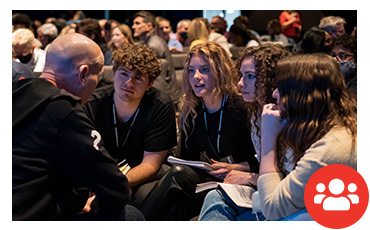 Recruit a Team
Whether you are running Alpha for a few friends or looking to open it up to your entire community, Alpha is always better when you share the leadership with others. Begin by recruiting others who have a gift of hospitality and have a desire to invite others to explore faith. Once you have recruited a core team to launch your Alpha, it's time to start training and inviting!
MyAlpha
Create your account and register a course now to access all of the free, quality materials available to support your next session!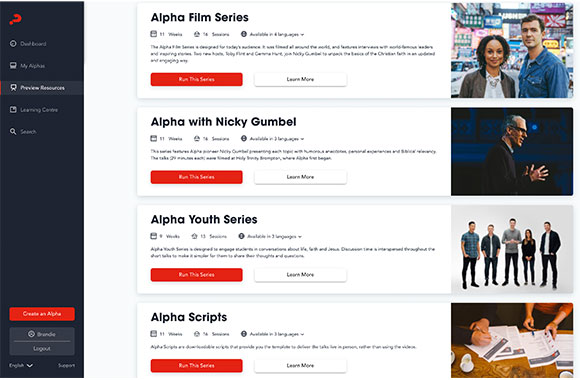 ---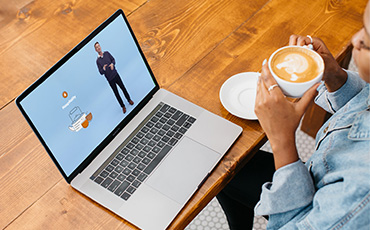 Train the Team
Once you have recruited a team, it's time to get them up to speed with how to run Alpha. They can attend a training online or in person, or you can utilize our team training video which is a great resource for the small group hosts and helpers on your team. Of course the best way to learn how to run Alpha is to run Alpha! Every time you run, you get a little better.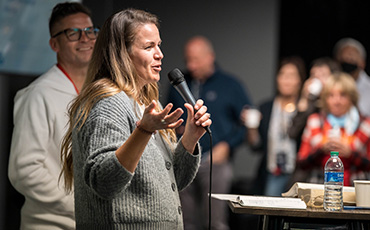 Promote at Your Church
Alpha has created lots of great promotional materials to help you spread the word. Letting others at your church know about Alpha is a great way to help create a space for everyone to invite others to come and explore faith. Consider sharing stories a few weeks before Alpha starts and empower the whole church to invite others to Alpha.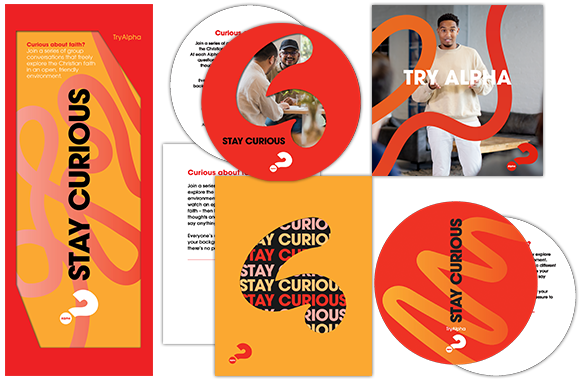 Invite Guests
As you are training your team, encourage them to be praying for others and inviting others to Alpha. A genuine, personal invitation to Alpha is the best. We've made it easy with resources in MyAlpha to use "as is" or to customize for your setting.
---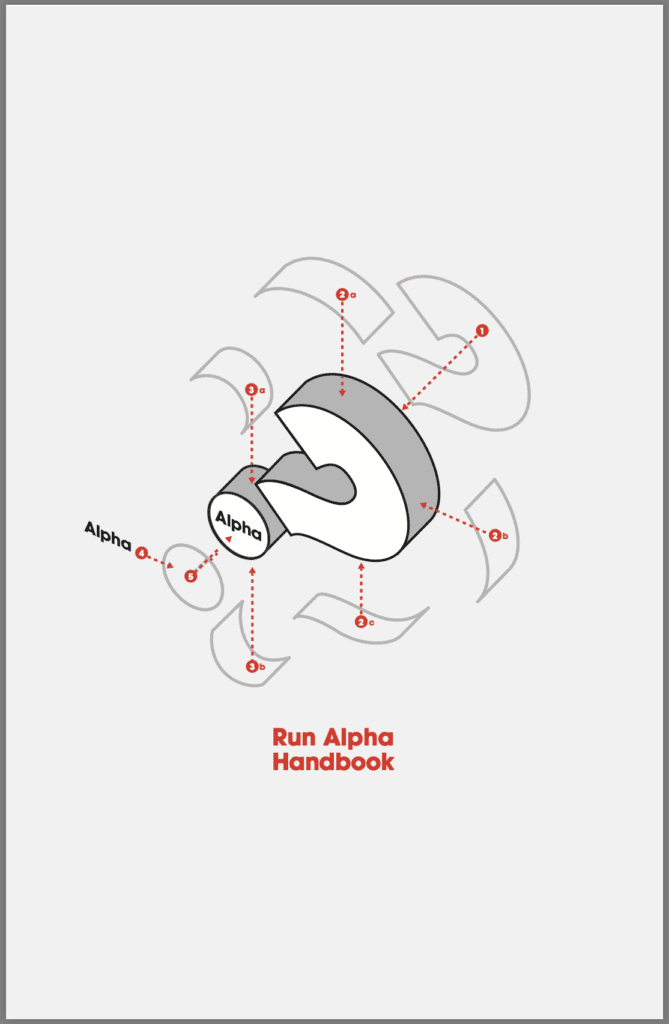 Run Alpha Handbook:
Your Complete Guide
We've compiled all of the best tips, tricks, and guidelines for you in one complete guide. Access a digital version of the Run Alpha Handbook for free once you register your course in MyAlpha, or you can purchase a print version from our partner, ChurchSource.
---
Run
Management/Planning
Your MyAlpha dashboard helps you manage your course, plan your schedule from week to week, see what's ahead, and connect with your team.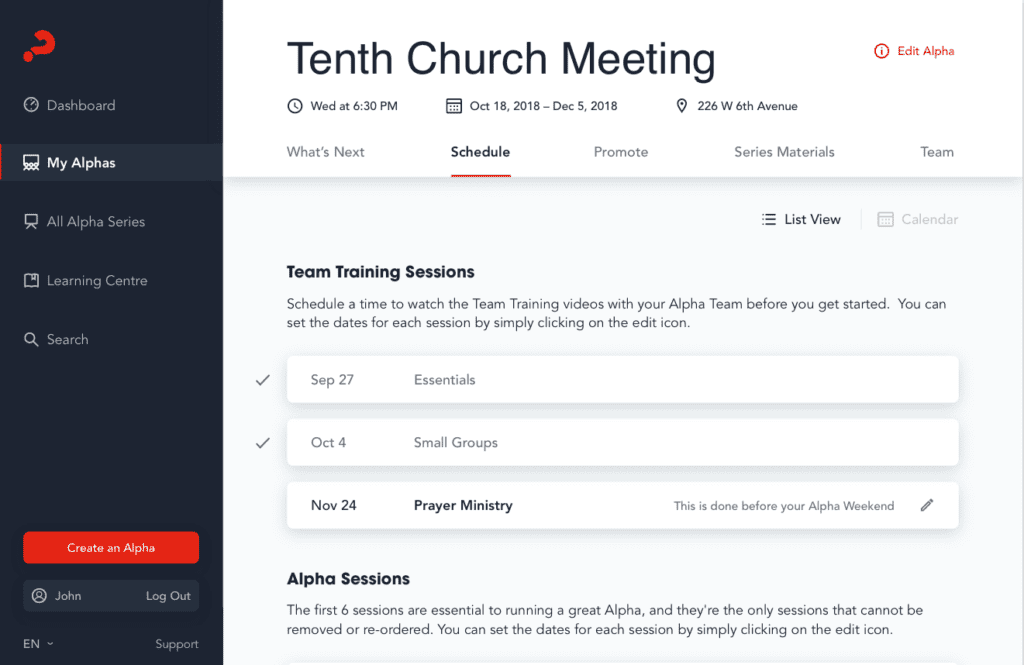 Series Materials
Our free series materials will walk you through your weekly sessions, making your experience seamless. In MyAlpha, you'll have access to the latest training modules, weekly team guides, and promotional materials to help you invite guests.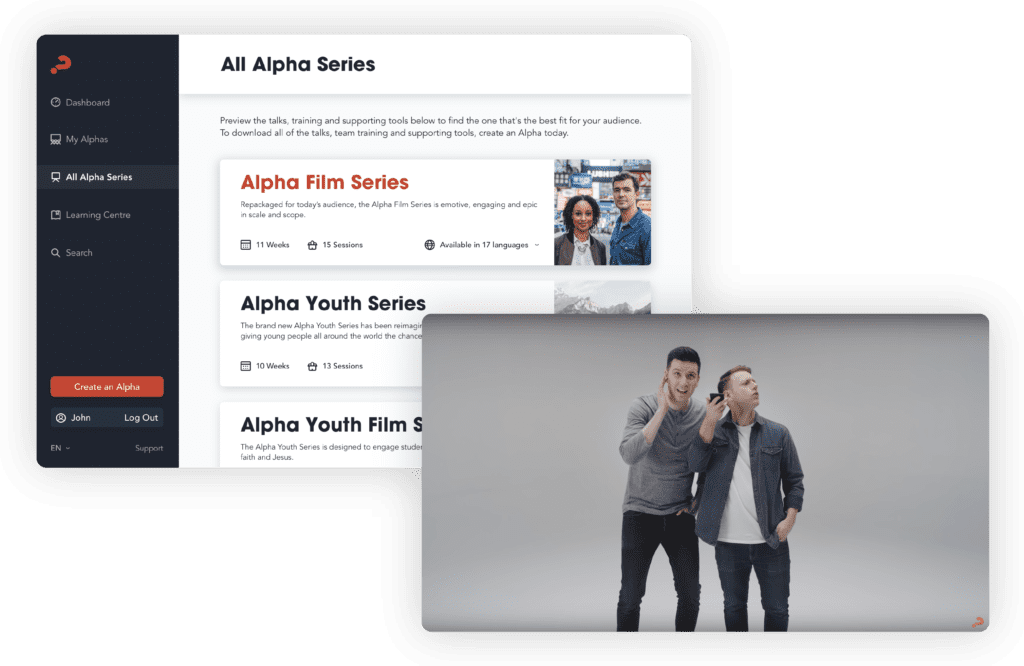 We've created resources to help you along every step of the way.
Learn More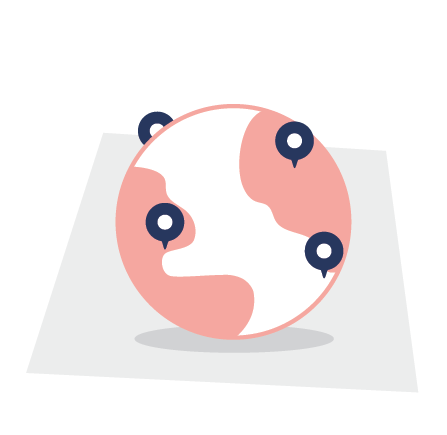 Quick Start Guide
This comprehensive map will guide you every step of the way.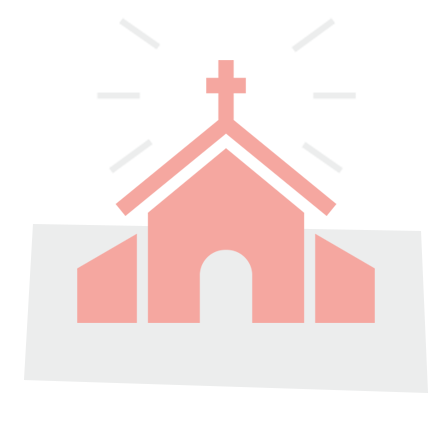 Attend a Training
Register yourself and your team for an online or in-person training.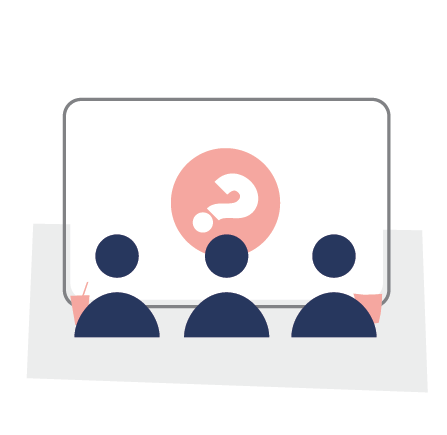 Connect With a Coach
A coach can help you start or improve your next Alpha.