Leadership Conversations with Nicky Gumbel Podcast
Join Nicky Gumbel as he interviews an array of leaders, thinkers, and experts in their field. On Apple, Spotify, and Google podcasts.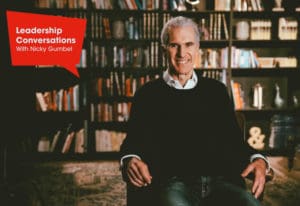 Leadership Conversations with Nicky Gumbel Podcast
Each episode introduces a new voice from the world of Christian leadership. In these free-flowing conversations, Nicky interviews an array of global leaders, exploring the intersection of their faith story and leadership.
Subscribe
Latest Episodes
Preview: Conversation with Nicky Gumbel
In this first episode of Conversations with Nicky Gumbel, we interview Nicky to hear about his upbringing, his journey to church leaders, how Alpha began, and at the very end, we hear from his wife Pippa on their passion for leading together.
Episode 01: Conversation with Bishop Sandy Millar
In this episode of Conversations With Nicky Gumbel, Nicky interviews Bishop Sandy Millar, who he refers to as "the best leader he's ever come across". Years of friendship and mentorship between Nicky and Sandy are evident in this honest, thought-provoking conversation — packed to the brim with humorous anecdotes and hard-won wisdom. Their lively discussion explores prioritizing family in ministry and giving oneself fully into the hands of God in wholehearted recognition that we are His. Sandy speaks about being filled with the Holy Spirit and proceeds to give practical guidance on how to develop and maintain intimacy with God.
Episode 02: Conversation with Danielle Strickland
Danielle is a spiritual leader, justice advocate, communicator, and peacemaker. Her aggressive compassion has served people firsthand in countries all over the world. From establishing justice departments and church plants to launching Global anti-trafficking initiatives, to creating new initiatives to mobilize people towards transformational spiritual life. Danielle trains, advocates, and inspires people to live differently through initiatives like: Amplify Peace, Brave Global, Women's Speakers Collective, and Infinitum. Currently based in Toronto, Canada, Danielle is the proud mum of 3 boys, wife to Stephen, and as an Enneagram 7, has been affectionately called the "ambassador of fun".
Episode 03: Conversation with Tim Keller
The conversation begins by discussing Tim's cancer diagnosis and his on-going health struggles. Tim shares personally about how he is coping and his experience of God's tangible presence. He testifies to enjoying both his prayer life and the simple gifts of God more than ever before. Their dialogue treads on sacred ground, deeply personal and revealing, as they explore Tim's biggest fear, which is not dying but leaving his wife behind. Through it all there is a deep commitment that God's will is always good and perfect, and that our hope in the resurrection can be unassailable when it matters most — facing our own mortality.
Episode 04: Conversation with Michael Todd
Michael Todd is a man of many talents — an author, a speaker, a leader, and an R&B artist with a top-ten hit on the R&B Billboard charts. Never a dull moment, their conversation traces the rapid turn-around and growth evidenced in both Michael's story and the life of Transformation Church — the church he leads. Michael's personal narrative reminds the listener that on the best day of our lives and the worst day of our lives God doesn't change His opinion about us — His grace is generous enough to cover the highs and lows.
Episode 05: Conversation with Craig Groeschel
Craig and Amy started Life.Church in a two-car garage in Edmond, Oklahoma in January 1996. Since then, Life.Church has grown to include dozens of locations all over the United States but its mission statement remains the same: to lead people to become fully devoted followers of Christ. Life.Church has become known for its innovative use of technology to spread the Gospel, launching the first fully digital church experience in 2006 and the most downloaded mobile Bible app in history, YouVersion, in 2008. In this conversation, Craig shares honestly about the health struggles of his daughter and his own burnout and recovery, which involved counseling and significant changes in life habits.
Episode 06: Conversation with Anthony Tan
Anthony Tan is Group CEO and Co-Founder of Grab, Southeast Asia's leading mobile technology company focused on bringing transport freedom and financial inclusion to the region. Under his leadership, the company has expanded into eight countries across Southeast Asia. In this conversation, Nicky sits down with Anthony Tan and discusses leading a multi-billiion dollar company with Christ-like integrity and sacrificing profits for kingdom values.
Episode 07: Conversation with Jon Tyson
Jon Tyson is a Pastor and Church Planter in New York City. Originally from Adelaide, Australia, Jon moved to the United States twenty years ago with a passion to seek and cultivate renewal in the Western Church. He is the author of Beautiful Resistance, Sacred Roots, A Creative Minority, and The Burden is Light. In this special episode, the roles are reversed as Nicky fields questions from Jon Tyson, lead pastor of Church of the City New York. For any leader, especially the church leader, looking to gather fresh passion for this next year, this conversation is a must-listen.
Episode 08: Conversation with Mike Pilavachi
Mike Pilavachi is the co-senior pastor of Soul Survivor Watford church alongside his friend Andy Croft. Over the past 26 years he has also been the co-founder and leader of Soul Survivor ministries (a charity that aims to equip young people to live their lives for Jesus). Mike speaks at conferences around the world, trying to make people laugh and point them towards Jesus at the same time. In this episode, Nicky sits down with Mike Pilavachi, co-lead pastor of Soul Survivor Watford, and discusses learning to read the room, how to spot young leaders & why some good initiatives must end.
Episode 09: Conversation with Jackie Pullinger
Jackie Pullinger is a missionary in Hong Kong and founder of the St Stephen's Society. She has been serving in Hong Kong since 1966. The early years of her Hong Kong ministry are chronicled in her book Chasing the Dragon. In this episode, Nicky and Pippa Gumbel discuss her time of ministry in the Kowloon Walled City, the gifts of the Spirit, and how to pray for those who need Jesus.
Episode 10: Conversation with Justin & Caroline Welby
Justin Welby is the 105th Archbishop of Canterbury and the most senior bishop in the Church of England. In this episode, Nicky sits down for a conversation with Justin Welby and his wife Caroline and discusses bible smuggling as newlyweds, friendship with Pope Francis, and holding on to the grace of God.
Episode 11: Conversation with Christine Caine
Christine Caine is an Australian-born, Greek-blooded, lover of Jesus, a sought-after international speaker, author, and activist. Known for her ability to effectively communicate a message of hope, Christine has a heart for reaching the lost, strengthening leadership, and championing the cause of justice. Together with her husband, Nick, she founded the anti-human trafficking organization, The A21 Campaign – a recipient of the Mother Theresa Memorial Award for their work combating human trafficking among refugees. In this episode, Christine Caine discusses wanting to give up at age 50, the value of seasons in obscurity, and her tried wisdom for living an integrated life.
Episode 12: Conversation with Isaac Borquaye (Guvna B)
Isaac Borquaye (Guvna B) is an author and multi award-winning, record-breaking urban rap artist from London. He has carved out a unique place for himself in the music world, and his other artistic endeavours draw on his personal experiences of life in London, bringing together themes of faith, masculinity and identity. In this episode, Nicky, Pippa, and Isaac Borquaye – more widely known as Guvna B discuss the power of words, what the younger generation really wants & the best response to issues of inequality.
Episode 13: Conversation with Cardinal Luis Tagle
Cardinal Luis Tagle is currently living in Rome working as the Prefect of the Congregation for the Evangelization of Peoples. He was the 32nd Archbishop of Manila from 2011 to 2020. Today he also serves as the president of Caritas International, a federation of Catholic relief, development, and social service organizations, and of the Catholic Biblical Federation. For this conversation, we are sharing a favorite from the Leadership Conference archives. This is Nicky's conversation with Cardinal Luis Tagle from 2017. In this podcast, Cardinal Luis Tagle discusses not taking yourself too seriously, the power of storytelling & what helps him hold leadership lightly.
Episode 14: Conversation with Rebecca Stewart
Rebecca served on the staff at the HTB Group for 14 years, as Head of Alpha UK, COO and Group CEO, prior to which she worked in banking, consulting and head-hunting. Rebecca now works with charitable foundations and is the Vice-Chair of Alpha International. She is married to Alex and they have two children. This is Nicky's conversation with Rebecca Stewart where they discuss how to effectively interview someone, the right way to let a team member go, and the obligation to dissent.
Episode 15: Conversation with Francis Collins
Francis S. Collins, M.D., Ph.D. was appointed the 16th Director of the National Institutes of Health (NIH) by President Barack Obama and confirmed by the Senate. He was sworn in on August 17, 2009. In this role, Dr. Collins oversees the work of the largest supporter of biomedical research in the world, spanning the spectrum from basic to clinical research. This is the full conversation between Nicky Gumbel and Francis Collins from this year's online Leadership Conference. Listen as Nicky talks to Dr. Francis Collins on leading in the fight against COVID, reconciling faith with science, and why he's hopeful for our future.
Episode 16: Conversation with Heidy Quah
Heidy Quah is a 26-year-old human rights activist who founded Refuge For The Refugees [RFTR], a one-stop centre that looks into advocating for the rights of refugees in Malaysia. Almost a decade into working with underserved populations, Heidy specializes in taking on highly complex human trafficking cases, as well as advising corporations on their anti-slavery and human trafficking policies. This is the full conversation between Nicky Gumbel and Heidy Quah from this year's online Leadership Conference. Listen as Nicky talks to Heidy Quah about becoming an advocate for refugees at age 18, where her courage comes from & her advice for aspiring young difference makers.
Episode 17: Conversation with Rick & Kay Warren
Rick and Kay Warren are pastors, authors and global influencers. They founded Saddleback Church in Lake Forest, California in 1980. Since then Saddleback has become one of the most influential churches in the United States and Rick and Kay continue to be at the forefront of the evangelical movement, encouraging churches everywhere to be a sanctuary for hope and healing. This is the full conversation between Nicky Gumbel, Kay Warren and Rick Warren from this year's online Leadership Conference. Listen as Nicky talks to Rick & Kay about navigating the pain of loss, building resiliency & rebuilding in the post-pandemic world.
Episode 18: Conversation with Archbishop Thabo Makgoba
Archbishop Thabo is the youngest person to ever be elected to the position of Archbishop, and it was not by accident. Makgoba overcame profound injustice and adversity to become the reconciling, loving and justice-seeking leader that the South African Church needs. In this interview, Nicky asks him questions about his upbringing facing apartheid, how he holds a forgiving disposition, his relationship with the late Nelson Mandela & more.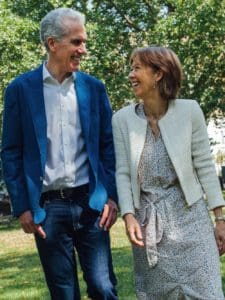 About Nicky Gumbel
Nicky Gumbel is the pioneer of Alpha and Vicar of HTB in London, one of the largest Church of England churches in the UK. He is the author of many books and is married to Pippa.
Stay up to date with all the latest episodes, updates and insights by following Nicky Gumbel on Instagram.
Bible in One Year App
Start your day with the Bible in One Year, a free Bible reading and audio app with commentary by Nicky and Pippa Gumbel.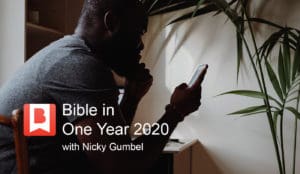 Discover Alpha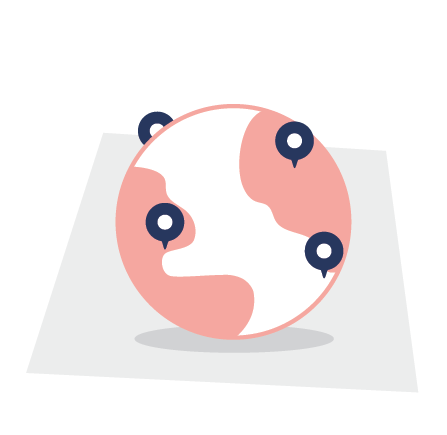 Find an Alpha
Find an Alpha near you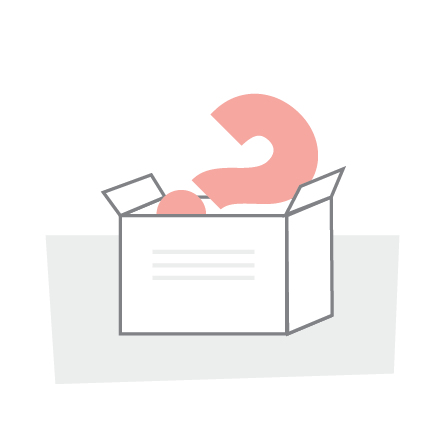 Run Alpha
Get started to run an Alpha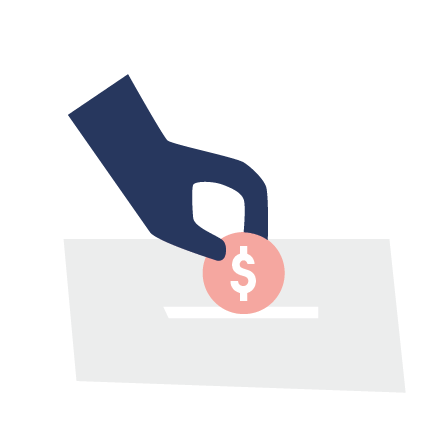 Donate to Alpha
Help us to support more churches