---
The power of invitation.
Promote your Alpha, involve the whole church, and reach new guests with the latest invitational resources.
Digital
Download and customize a variety of digital and social assets to share online or send to your printer in MyAlpha.
Print
Customize and order your own print invitations, posters, banners, and more through our partner, Outreach, Inc.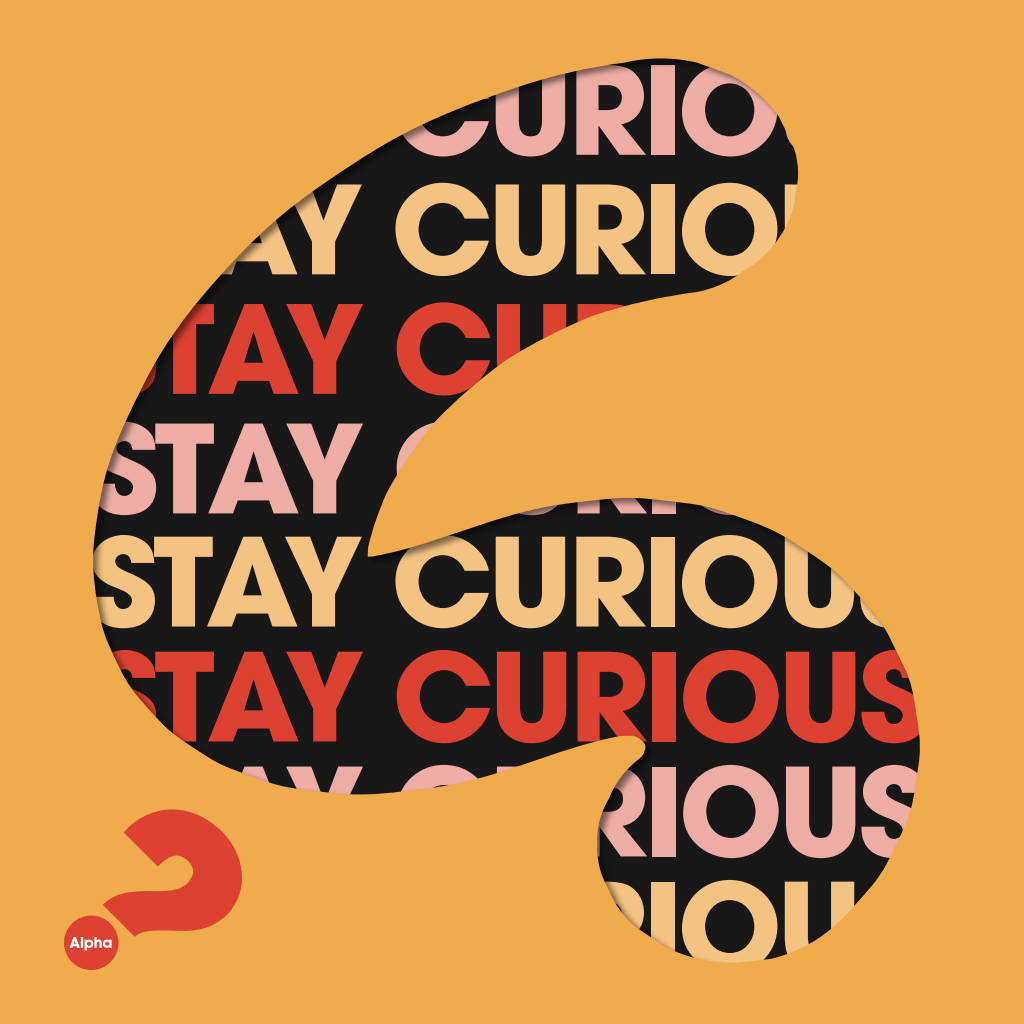 ---
Sign Up for Free Resources
Subscribe to get access to free, quality resources delivered to your inbox. 
Disclaimer: By clicking "Get Updates" I accept the terms and conditions of the privacy policy and consent to receive email updates and stories from Alpha USA.
---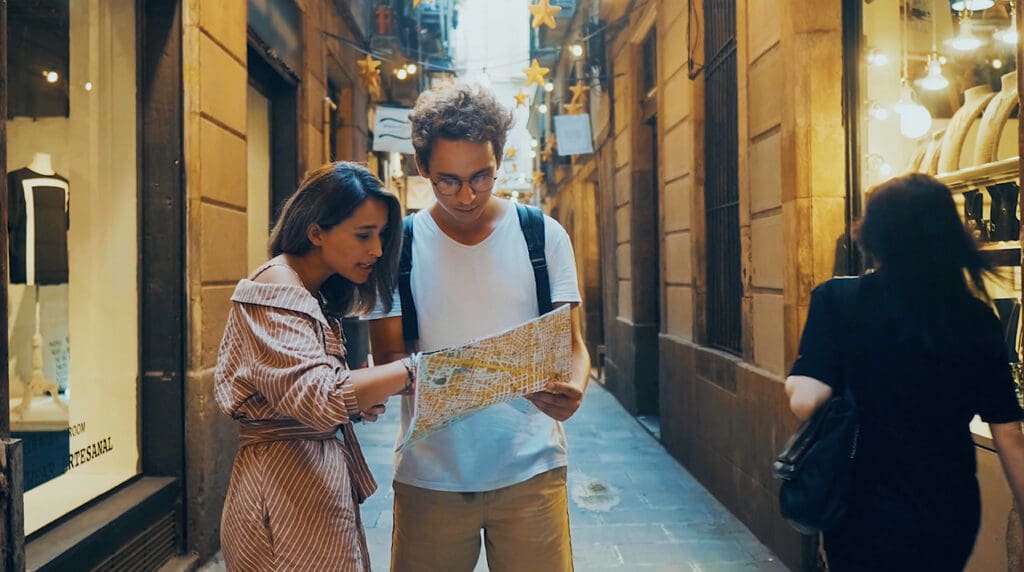 Ask. Question. Learn.
Share the video.
We were born curious, asking questions to grow and learn. Use this video to encourage those interested in conversations about faith to attend your Alpha. Simply click below to invite your community to join you, no matter what they believe.
Find and share on Vimeo:
https://vimeo.com/838834592
---
Get social.
Share posts on social media.
Find a wide range of mobile-friendly images to share on your social channels, and download them for free in MyAlpha.
+Story posts
+Grid images for Instagram and Facebook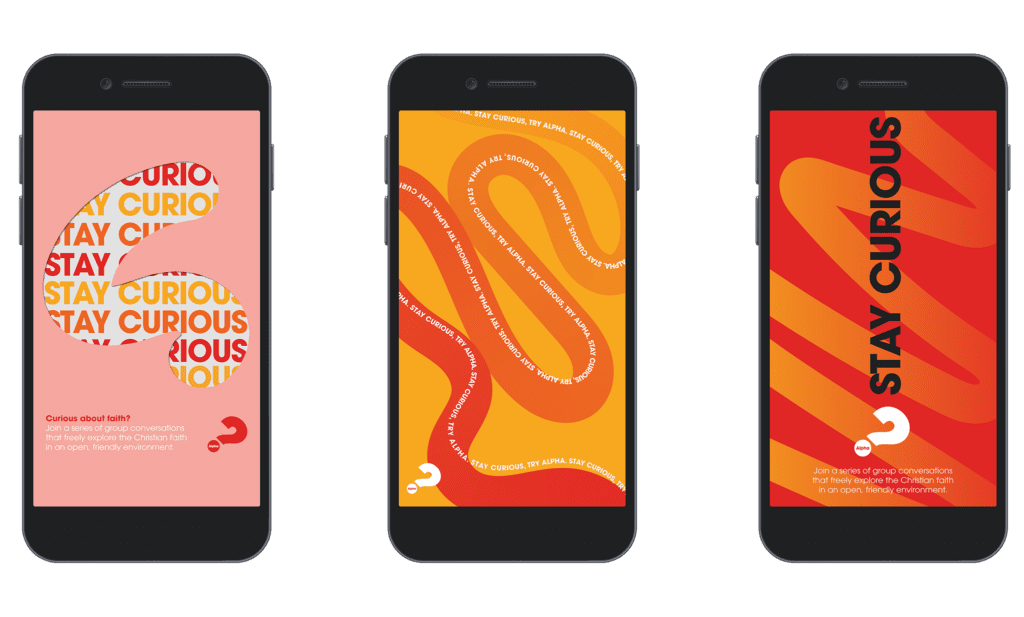 ---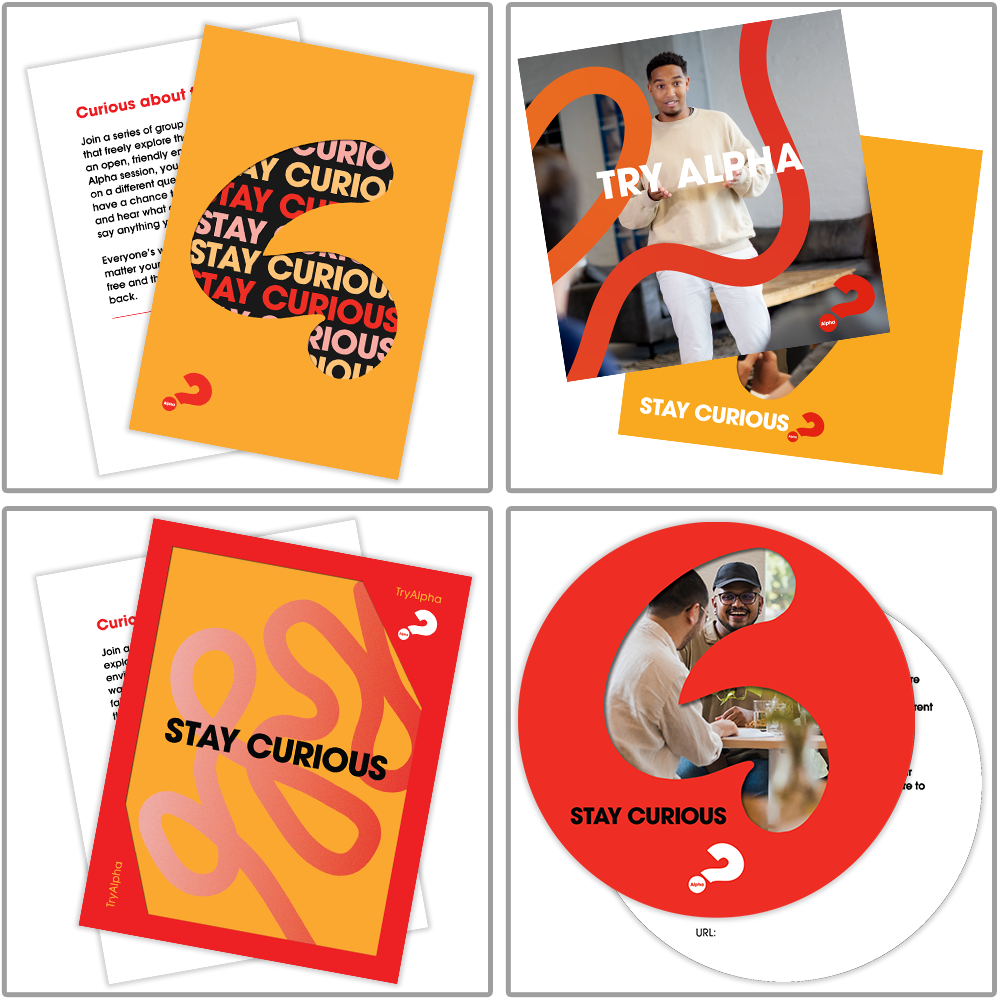 Promote in print.
Banners, posters, and more
Through a partnership with Outreach, Inc., you'll be able to customize ready-to-print promotional materials and get them delivered right to your door.
+Invitation cards
+Posters
+Outdoor banners
+Roll-up banners
+Yard signs
+And more
---
If you'd like to create your own promotional materials, our brand guidelines will give you a strong start including a downloadable logo pack, official fonts, colors, and more. We'd love to see your finished product—you may inspire us! Please share your materials with our marketing office.