Welcome!
Our team is here to walk alongside churches and leaders in discovering how to engage people far from God through hospitality, listening and dependence on the Spirit.
We work with a growing network of churches and ministries throughout Iowa to train and equip teams to run Alpha. As a result, more people are encountering Christ, and churches are being transformed as their people are activated to share Jesus through Alpha.
We desire to see the Kingdom of God made known amidst our post-Christian society. Alpha was birthed into a similar cultural landscape in London where people were hungry for a safe space that allowed them to ask questions, express doubts, and explore faith. Having a safe space to talk about life's biggest questions is increasingly more and more relevant to our community and as a result, we are seeing more churches running Alpha.
Alpha has a proven track record of working in a variety of contexts and is readily adaptable to almost any setting. We are here to help you utilize Alpha to introduce your community to Jesus.
"Go therefore and make disciples of all nations, baptizing them in the name of the Father and of the Son and of the Holy Spirit, and teaching them to obey everything that I have commanded you. And remember, I am with you always, to the end of the age."

— Matthew 28:19-20
---
Support Alpha
Alpha is funded by the generosity of donors who make it possible for us to provide Alpha resources completely free to churches and guests. If you'd like to support the work of Alpha and its work in Iowa, please click the button below. Your generosity directly supports our mission to equip and serve the church in its mission to help people to discover and develop a relationship with Jesus through Alpha.
---
Alpha Iowa Events
Join us at our next Run Alpha event. Gather with other churches across the network to learn and practice some of the unique elements of Alpha. When finished, you will have everything you need to run Alpha.
---
Find an Alpha
Find an Alpha in your area or visit one to see how a church runs it in their unique context.
This is one of the best ways to see what Alpha is all about. Contact the Alpha administrator for details.

---
Guest Endorsement
"I have been a believer dating back to my childhood. Although we were not a church going family, I remember my dad intently watching the Billy Graham specials whenever they were on. That must have stuck with me on some level, although I had a few of the details wrong. I didn't understand grace and faith. I thought I could buy my way into heaven by doing good. I spent years getting very angry with myself if I thought I had messed up in God's eyes. I started coming to the church approximately 5 years ago after meeting a neighbor, who told me about Prairie Ridge and Alpha. My life has been transformed since then. I am of course, still struggling as we humans always do, but my faith in the Lord is strong and as time goes by I see my heart being changed little by little, day by day. "
– Bob
Alpha Guest
Prairie Ridge Church
---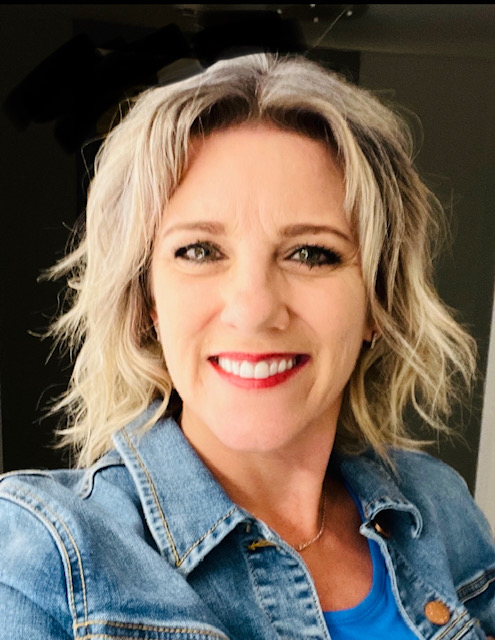 The Alpha Iowa Network Director
Roxanne is the Network Director for the state of Iowa. She joined the Alpha USA team in 2022 after an 18-year career in medical sales primarily in Nebraska and Iowa. However, from 2018 to 2020 her work took her to Southern California where her Alpha story began. What resonated with her was how Alpha provided a safe space for people to step into a room without fear of judgment and address the big questions in life. As a host, she saw this as an inviting avenue for the churched to solidify their faith, for the unchurched to explore and experience faith, and the disillusioned to see Jesus in a new light. She is passionate about seeing local churches grow by introducing their families, friends, and neighbors to the person of Jesus and the new life they can have through a relationship with Him.
Roxanne's daughter, Taylor, lives with her and is studying counseling at Crown College and her son and daughter-in-law, Dillon and Maggie, recently relocated to Edmund Oklahoma where they are both working in ministry. Roxanne has been a director over volunteer placement at a former church and has been part of the launch team at her current church, City Light Bennington. In her free time, she enjoys the outdoors, reading, sporting events, board games with her family, and coffee with her friends.
---