The Alpha Youth Series Refresh is designed to engage students in conversations about life, faith, and Jesus. Discussion time is interspersed throughout the short talks to make it simpler for them to share their thoughts and questions.
The refresh includes updated couch conversation breaks with Gen Z, an updated student-led Alpha kit, new promotional resources to help promote Alpha, new social graphics and videos, new prayer cards, and invitation cards.
13 Talks – 9 weeks / Ben Woodman & Jason Ballard
The brand-new Alpha Youth Series has been totally reimagined for today's youth culture. Through 13 sessions filmed in Vancouver, London, Paris, Rome, Israel, and many other incredible locations, the Alpha Youth Series explores timeless questions about life, faith, and God for a new generation. The series offers compelling stories, images, questions, and discussion topics well spread throughout each episode to engage youth better, helping them think about how these issues relate to their lives as they discuss them with their friends and leaders.
Presenters
Jason and Ben are the main presenters, they are joined by young co-hosts presenting different insights and perspectives in the episodes.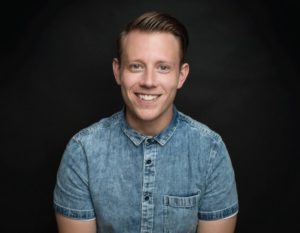 Jason Ballard
Jason is a church planter and pastor of the Way Church in Vancouver, Canada. A few years ago, he helped create the Alpha Youth Series and hired his old youth pastor, Ben, to come work with him. Jason also leads the Canadian Christian Leaders Network (CCLN) and hosts the CCLN podcast. When he is not speaking at events, creating content, and working to inspire and equip leaders, you can find him at home with his wife, Rachael, and three kids.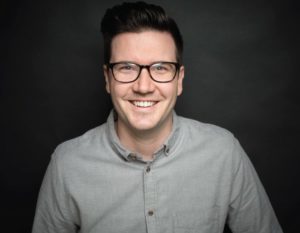 Ben Woodman
After ten years as a youth pastor and speaker, Ben joined Jason at Alpha Canada to create and host the Alpha Youth Series. He currently devotes his time to coaching youth workers, speaking, and creating content to help make faith come alive for youth, kids, and adults. Ben has a joy and enthusiasm for life that is infectious. He and his wife, Melissa live in Vancouver. Find him on Instagram at @benwoodman.
Contributors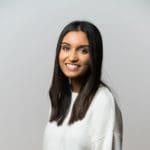 Jassie Virk
Jassie organized Alpha at her school and now helps other students run it in their schools. She's a part of the global youth team alongside Ben.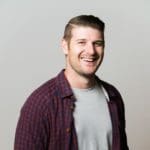 Landry McAllister
Landry is the pastor of youth and young adults at Cariboo Road Christian Fellowship in Burnaby, BC.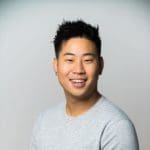 Peter Yoon
Peter is a full time youth pastor at Christian Life Assembly, in beautiful Langley, BC.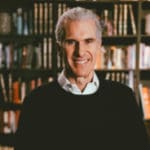 Nicky Gumbel
Nicky is the pioneer of Alpha, pastor of Holy Trinity Brompton, author of many books including Questions of Life and Searching Issues, and the author of the free Bible reading app Bible in One Year.
What's included
Alpha comes with everything you need to get started, and everything is available for free.