"Because my relationship with God changed, my life did too."  
Leyla came to the United States from Central Asia as an exchange student. She spoke very little English, knew no one, and schools were shut down because of the pandemic.   
"My first year here was not good," she remembers. "I barely spoke English, and I was failing not only most of my classes at school, but I was failing in life."  
Leyla missed her mother and sister, her familiar culture, and she mourned a difficult relationship with her father, who had left their family years before.  
While her host family brought her along to church and youth activities, she seemed disengaged and disinterested in these experiences. Until the church offered Alpha Youth.  
"Alpha was a safe space for Leyla to bring her honest questions," said Tom, one of the church's student leaders. "She realized she could connect her real-life story, experience, and pain to her faith, and Jesus had something to say about it."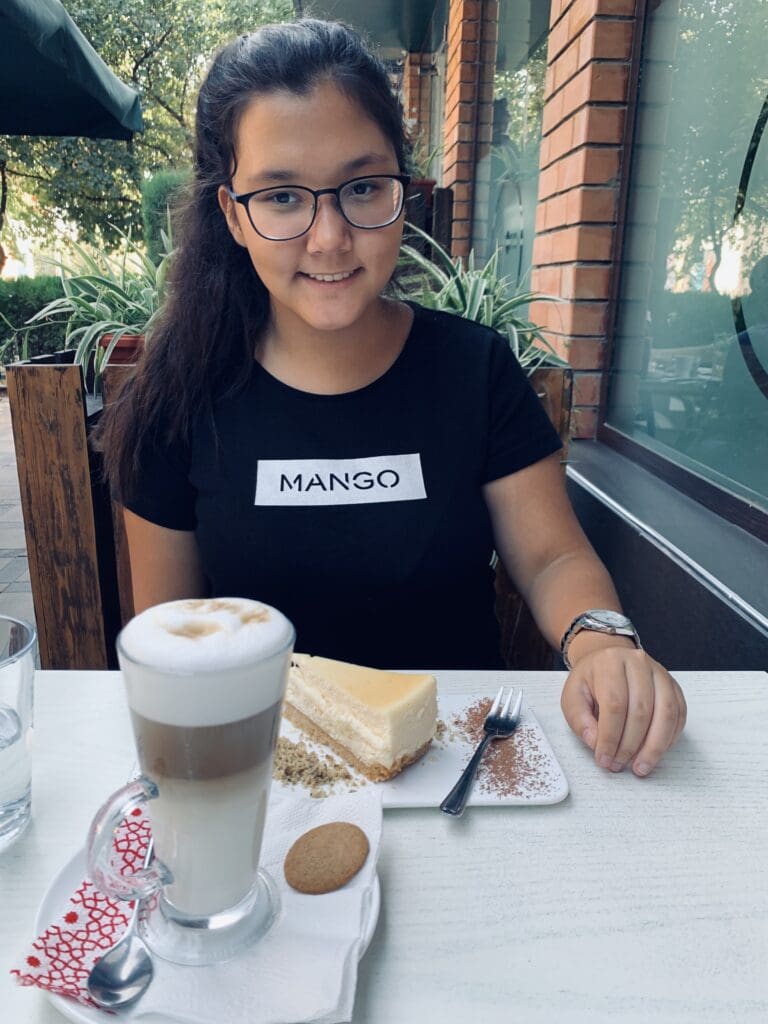 "At Alpha, I not only had a great time, but it also helped me to stop feeling like I'm not enough, or I am a lost cause," said Leyla. "It helped me to build a relationship with God. And because my relationship with God changed, my life did too."  
Shelbi, Leyla's other Alpha Youth leader shared, "One night, Leyla had an experience with the Holy Spirit which looked like an outpouring of his grace to be able to forgive her dad and go on the journey of mending that relationship. It's been a complete and total transformation in her life."  
Leyla experienced healing through Jesus, and she is now a leader in the student ministry. She regularly prays for other students and shares her testimony with other groups. 
"She is there every week, and she recently participated in a local outreach," said Tom. "She is dedicated, wanting to learn, hungry, and committed."  
This Giving Tuesday, if you are encouraged by this story and want to make a gift of any size to help us continue to give Alpha away for free, please click here to make a donation.
To inspire the generosity of others, a generous foundation has pledged $75,000 in matching funds! This dollar-for-dollar matching grant applies to gifts from new donors. If a current donor increases their gift from last year, the foundation will also match the increase of the donation. Whether a new or increased gift, the match is available up to $10,000 per donor.
To double the impact of your donation, please make a gift today. Click here and choose "Alpha USA – Where Most Needed" or "Alpha Youth" to have your donation matched dollar-for-dollar.
If you are interested in learning more about running Alpha, click here to get started.