Welcome!
Our team is here to walk alongside churches and leaders in discovering how to engage people far from God through hospitality, listening, and dependence on the Spirit.
We work with a growing network of churches and ministries throughout Nebraska to train and equip teams to run Alpha. As a result, more people are encountering Christ, and churches are being transformed as their people are activated to share Jesus through Alpha.
We desire to see the Kingdom of God made known amidst our post-Christian society. Alpha was birthed into a similar cultural landscape in London where people were hungry for a safe space that allowed them to ask questions, express doubts, and explore faith. Having a safe space to talk about life's biggest questions is increasingly more and more relevant to our community, and as a result, we are seeing more churches running Alpha.
Alpha has a proven track record of working in a variety of contexts and is readily adaptable to almost any setting. We are here to help you utilize Alpha to introduce your community to Jesus.
"Go therefore and make disciples of all nations, baptizing them in the name of the Father and of the Son and of the Holy Spirit, and teaching them to obey everything that I have commanded you. And remember, I am with you always, to the end of the age."

— Matthew 28:19-20
---
Support Alpha
Alpha is funded by the generosity of donors who make it possible for us to provide Alpha resources completely free to churches and guests. If you'd like to support the work of Alpha and its work in Nebraska please click the button below. Your generosity directly supports our mission to equip and serve the church in its mission to help people to discover and develop a relationship with Jesus through Alpha.
---
Alpha Nebraska Events
Join us at our next Run Alpha, Taste of Alpha, or Explore Alpha event. Gather with other churches across the network to learn and practice some of the unique elements of Alpha. When finished, you will have everything you need to run Alpha.
---
Find an Alpha
Find an Alpha in your area or visit one to see how a church runs it in their unique context.
This is one of the best ways to see what Alpha is all about. Contact the Alpha administrator for details.

---
Guest Endorsement
"Before taking Alpha, I always felt like I had a lot of unanswered questions about my faith. I never felt comfortable asking others for answers for fear of being judged or just feeling stupid for not knowing the answers myself. So when I heard about this program, it sounded like the perfect course for me. No homework, no stress, just show up, eat, watch a video, and discuss it afterwards. Father also said that I would develop a closer relationship with Jesus. Talk about a win, win situation! So I tried it out and was absolutely amazed at how relaxed and easy the atmosphere was at Alpha. Not only did I have those questions answered, I was able to talk to others and hear their points of view on different topics, which opened my heart more. I started to have this growing need to really know Jesus. It was like a fire was lit in my soul, and there was no stopping me! If you had told me last year at this time that I'd be reading the Bible and saying the Rosary almost daily, I probably wouldn't have believed you. But that's what Alpha did for me. Now I purposefully put Jesus first in my life. I still screw up, and I'm a sinner like everyone else, but I know without a doubt that He's got my back. And that is the best feeling in the world!"
– Brenna Zeleny
Alpha NE Guest
Mary Our Queen Catholic Church
---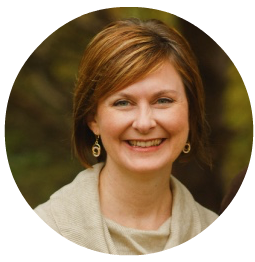 Nebraska Network Director
Jodi is the Network Director of the Alpha Nebraska Region, which was launched in 2016. She has an educational specialist's degree, and was employed as an elementary school psychologist before spending 9 years as a full-time mom. She has served in her Catholic parish as the Alpha course administrator for 8 years, and has also had the privilege of facilitating Alpha in prison settings. She is passionate about helping churches create a culture of invitation so that they can effectively share the Good News.
---